CASE STUDY: Greater Morgantown Convention & Visitors Bureau
Facebook Campaign
The Greater Morgantown Convention and Visitors Bureau launched a Facebook campaign to increase Facebook "likes" (Facebook.com/tourmorgantown). Approximately 2,500 custom beverage coasters were printed featuring the GMCVB's MORE! logo on the front and the campaign details on the back. The coasters were distributed at Greater Morgantown restaurants and the GMCVB Visitors' Center.
The beverage coasters encouraged restaurant patrons to take photos of where they do MORE in Greater Morgantown and upload the photo to www.facebook.com/MOREgantown for a chance to win $100 in prizes each week. The opposite side of the coaster with the GMCVB"s MORE! logo was used to alert servers to bring another beverage.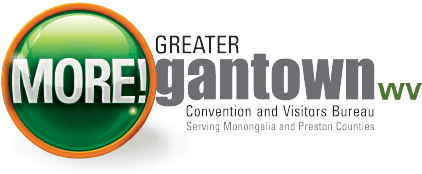 The campaign increased "likes" on the GMCVB page by 345% in just 45 days.