[ BlaineTurner Advertising: Marketing Campaigns ] Before making renovations to a house, most of us check the "return on our investment." According to U.S. News turning an attic into a bedroom will recoup 73 percent of your investment, a kitchen remodel returns 66 percent, and a bathroom remodel, 62 percent. Like advertising, these are guidelines to make an informed decision, not guarantees.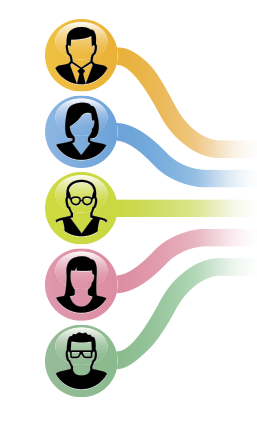 So, before you invest in a marketing campaign, you should run the numbers, beginning with objectives that are SMART:
Specific

– It's not enough to say that you want to increase sales. Be specific and say you want to increase sales by 15%. You can be more specific and say what segment the sales will come from.

Measurable

–Make sure you can establish a benchmark, a beginning number, so you can determine the progress.

Achievable

–Do you have the resources to achieve the objective? Do you have the man power, the budget, the time?

Realistic

– Ask yourself if you genuinely believe the objective can be accomplished. Don't overshoot.

Time-based

– Set some time limits to your objectives so you have a beginning and an end.
Then run the numbers. Here's a great example using a 100-room hotel:
Objective: Increase current occupancy of 60% (21,900 annual room nights) by 10% (2,190 additional room nights) from Jan. 1 – Dec. 31.
Your current annual marketing budget is $150,000. If you sell 21,900 room nights a year, your marketing budget is equal to $6.85 per room night sold.
Next, evaluate the marketing opportunities you may add to your existing initiatives to increase sales, like a new Web site banner ad. If the banner ad costs $25,000 per year, that's $11.41 per new room night using your 10% goal. Is it worth it or do you need to stay within your current budget of $6.85 per room night?
You can use this approach with a number of measurable objectives: clicks on Google or Facebook ads, downloads from your Web site, phone calls, even people walking through the door!
There is a lot to be said for creativity too (and that's another Blog post!), but marketing by the numbers will keep you focused and accountable for spending.
You might like these resources:
How to Design an Effective Marketing and Communications Budget (Case Study)
http://bit.ly/gqjnWb
Quantifying Your Marketing Efforts
http://bit.ly/1qsDG