GMCVB | Big September Weekend Promotion
About the Project
In September 2017, Greater Morgantown hosted six events in one weekend: WVU Jazz Band and World Music Ensemble, Fall Family Weekend, Arts Walk, Morgantown Marathon, Hops on the Mon, and WV Wine and Jazz Festival.
To help GMCVB promote the "Big September Weekend," BTA helped create the theme, "Reds, Whites, and Brews..Running Shoes…and All That Jazz!"
BTA also produced an infographic–web and mobile-friendly– a bookmark of the infographic that was given away at WVU football games, a Facebook Carousel Ad campaign, social media posts, a blog post on the tourmorgantown.com website, and a press release going to local media as well as select travel bloggers. After the weekend events were over, BTA created a post-event survey that lived on the website.
The infographic received local and out-of-state coverage.
The press release that was sent via email received:
29.62% Open Rate
3.83% Click-Thru Rate
0.70% Unsubscribe Rate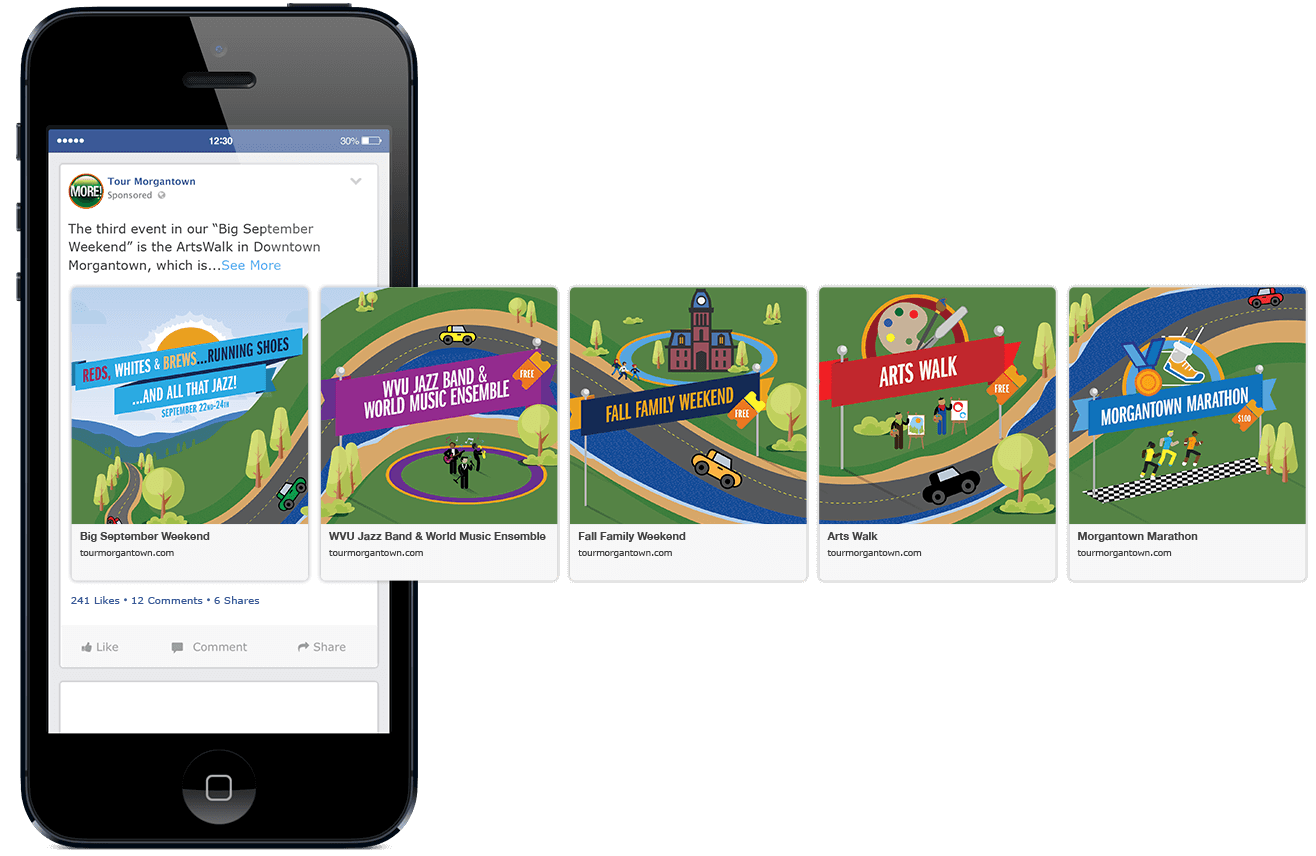 Get access to insider marketing info that helps deliver measurable results for your business ...
and it's free!
Sign up