Galen Shaffer
Art Director and Multimedia Specialist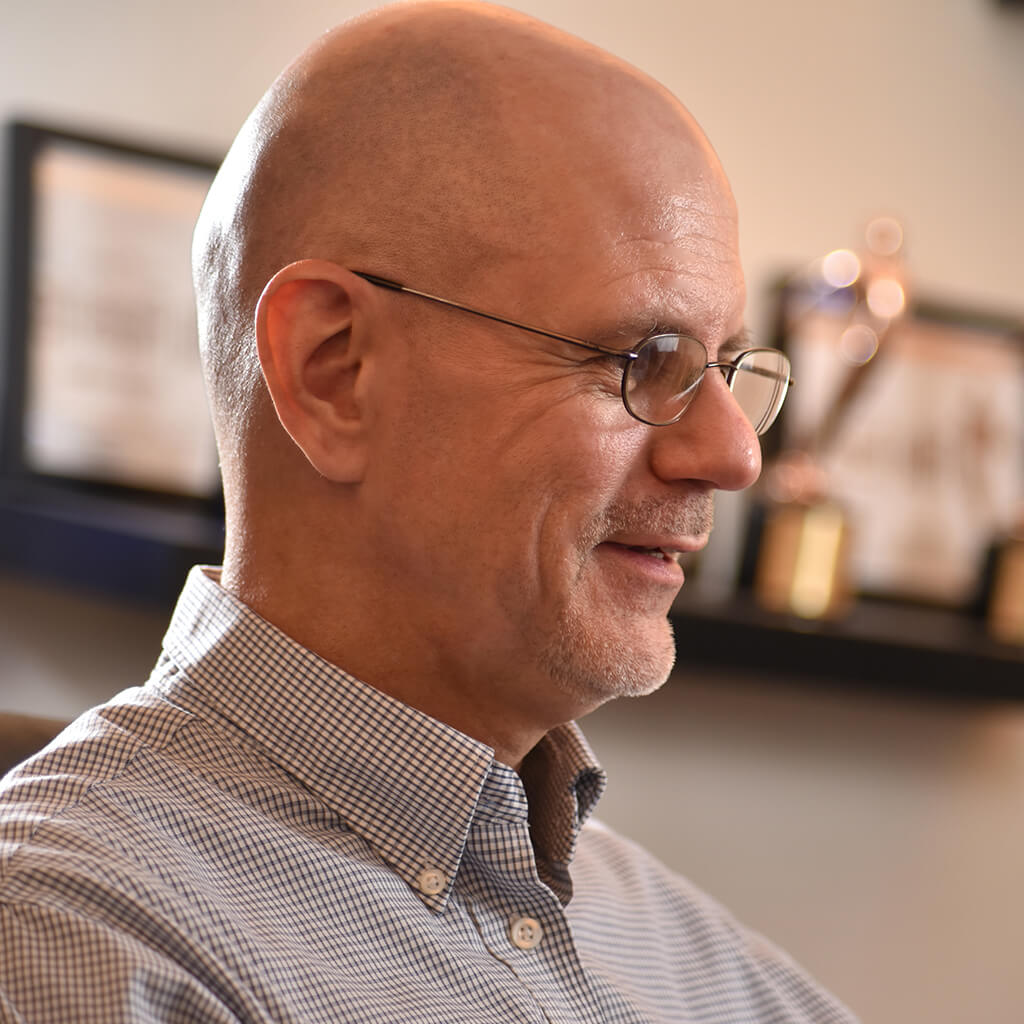 I attended the Art Institute of Pittsburgh, where I graduated with honors in 1987. After returning to Morgantown, I worked in the design community for a few years and joined BlaineTurner Advertising, Inc. in 1992 as a designer. Not long after joining the team I had the opportunity to learn 3-D animation and special effects, video / audio editing, web development, Flash animation and application development. I became Art Director in 2001 and have never stopped learning. The team at BTA is great to work with. Our clients trust us to provide them with creative solutions to their marketing and media projects; delivered on-time and on-budget. We have met many challenges presented by our clients over the 20 years I have been here. The technology behind design changes at a frantic pace. One of my jobs is to be sure we have the staff, applications and knowledge always available to keep our clients ahead of the competition. In-house training and collaboration help us to do that — and do it well.
When I'm not working, I enjoy playing bass guitar in my church worship band, wood working and extreme home remodeling. My family is very supportive of my hobbies, which is pretty amazing since some of my efforts leave our home looking like a demolition project instead of a remodel project for months at a time. Eventually they get finished and the results are pretty good too (if I do say so myself). I have a wonderful wife, Kandy, and three daughters, Brooke, Nichole, and Temirra, and four amazing grandchildren, Logan, Aeden, Kaitlyn and Jasiah.
My latest distraction is mobile technology — especially Android Tablets and Phones. The Android OS appeals to the inner Geek in me. No black turtle necks, skinny-jeans and tennies for me! My goal is to begin developing mobile apps; first for myself to get the feel for it and then for our clients.
Experience:
20+ Years of Adobe Photoshop experience and training, including illustration, color correction in print and multimedia design
20+ Years of Adobe Illustrator experience including illustration and technical drawings
19+ Years of Flash Development experience including presentations and multimedia experiences
20+ Years of Video Production and Editing experience
15+ Years of InDesign experience and publication design
15+ Years of Adobe After Effects experience including motion graphics, 3D animations, film production and presentations
15+ Years of Art Direction experience
15+ Years of Web Design and Production experience
13+ Years of Final Cut Pro Editing experience
Skills:
HTML5 Animation, HTML5 Video Distribution, Television and Broadcast Production, Long-format Video Production, Audio Production and Editing, Photography, Graphic Design, Illustration, Microsoft Office Apps, Google for Business Apps, Client and Production, Management