BlaineTurner Advertising is recognized for winning a 14th Annual Davey Award and a 13th Annual W3 Award for the Western Maryland Health System (WMHS) website.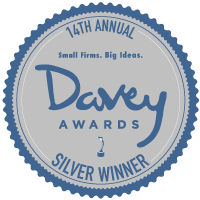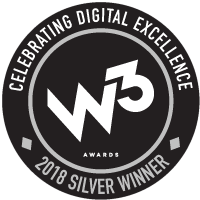 WMHS website, wmhs.com, won silver in the website category for both awards.
The Davey Awards and W3 Awards are judged and overseen by the Academy of Interactive and Visual Arts (AIVA), a 600+ member-only group of leading professionals dedicated to recognizing the rapidly evolving nature of traditional and interactive media. Their mission is to honor, promote and encourage creativity by providing a benchmark standard of excellence for evaluating media design, production and distribution.
BlaineTurner Advertising created the new website for Western Maryland Health System in Spring 2018.
The new website is a fully functional, mobile-friendly site that serves as a resource for both patients, employees, media and the community.
"We're honored to receive two awards for the creation of the new Western Maryland Hospital System website," said Ginna Royce, President and Creative Director. "These awards highlight the creative spark our team brings to healthcare."
View the award-winning website at wmhs.com and for a full list of our awards, please visit blaineturner.com/the-awards/.